[et_pb_section admin_label="section" transparent_background="off" allow_player_pause="off" inner_shadow="off" parallax="off" parallax_method="off" custom_padding="0px|0px" padding_mobile="on" make_fullwidth="off" use_custom_width="off" width_unit="on" make_equal="off" use_custom_gutter="off"][et_pb_row admin_label="row" global_module="356″ make_fullwidth="on" use_custom_width="off" width_unit="off" custom_width_percent="100%" use_custom_gutter="on" custom_padding="0px|0px" padding_mobile="on" allow_player_pause="off" parallax="off" parallax_method="off" make_equal="off" column_padding_mobile="on" gutter_width="1″ module_class="subscribe-optin"][et_pb_column type="4_4″][et_pb_signup global_parent="356″ admin_label="Email Opt-in" provider="mailchimp" mailchimp_list="a732a14ba3″ aweber_list="none" use_background_color="on" background_color="#8224e3″ background_layout="dark" text_orientation="center" use_focus_border_color="off" use_border_color="off" border_color="#ffffff" border_style="solid" custom_button="on" button_letter_spacing="0″ button_use_icon="off" button_icon_placement="right" button_on_hover="off" button_letter_spacing_hover="0″ title="Sign Up For Lexxie's Newsletter!" button_text="Sign Me Up!" button_text_color="#ffffff" button_bg_color="#000000″ button_border_width="0″ button_font="Lato|on||on|" button_bg_color_hover="#00303f" header_font="Playfair Display|on||on|" header_font_size="34″] [/et_pb_signup][/et_pb_column][/et_pb_row][/et_pb_section][et_pb_section admin_label="Section" fullwidth="off" specialty="off" transparent_background="off" allow_player_pause="off" inner_shadow="off" parallax="off" parallax_method="off" padding_mobile="off" module_class="custom-post-builder" make_fullwidth="off" use_custom_width="off" width_unit="on" make_equal="off" use_custom_gutter="off"][et_pb_row admin_label="Row" global_module="355″ make_fullwidth="off" use_custom_width="off" width_unit="on" use_custom_gutter="off" custom_padding="0px|0px" padding_mobile="on" allow_player_pause="off" parallax="off" parallax_method="off" make_equal="off" column_padding_mobile="on"][et_pb_column type="4_4″][et_pb_post_title global_parent="355″ admin_label="Post Title" title="on" meta="on" author="on" date="on" categories="off" comments="on" featured_image="off" featured_placement="below" parallax_effect="on" parallax_method="on" text_orientation="center" text_color="dark" text_background="off" text_bg_color="rgba(255,255,255,0.9)" module_bg_color="rgba(255,255,255,0)" title_all_caps="off" use_border_color="off" border_color="#ffffff" border_style="solid" custom_margin="0px||0px|" custom_padding="0px||0px|"]
[/et_pb_post_title][/et_pb_column][/et_pb_row][et_pb_row admin_label="Row" make_fullwidth="off" use_custom_width="off" width_unit="on" use_custom_gutter="off" padding_mobile="off" module_class="custom-post-section" allow_player_pause="off" parallax="off" parallax_method="off" make_equal="on" column_padding_mobile="on" background_color_2="#ebebeb" padding_top_2="35px" padding_right_2="35px" padding_bottom_2="35px" padding_left_2="35px"][et_pb_column type="2_3″][et_pb_post_title admin_label="Featured Image" title="off" meta="off" author="on" date="on" categories="on" comments="on" featured_image="on" featured_placement="above" parallax_effect="on" parallax_method="on" text_orientation="left" text_color="dark" text_background="off" text_bg_color="rgba(255,255,255,0.9)" module_bg_color="rgba(255,255,255,0)" title_all_caps="off" use_border_color="off" border_color="#ffffff" border_style="solid" module_class="post-featured-image" saved_tabs="all" global_module="354″] [/et_pb_post_title][et_pb_text admin_label="Text"]
So, here is the beginning of my next novella. It's a urban fantasy menage set in Sydney, Australia, with quite a bit of the action taking place on Bondi Beach.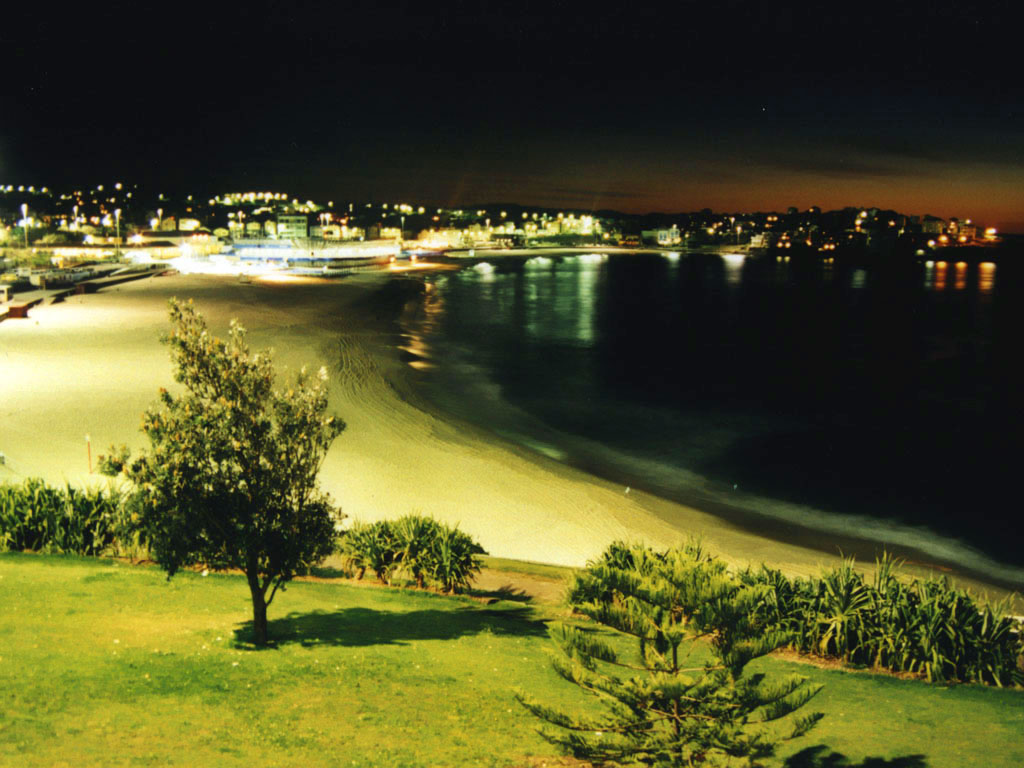 I'm aiming for a dark but humorous tone, which I think the title gives away. Basic premise… Death falls in lust with a human lifeguard called Patrick Watkins. Patrick's older and over protective brother is a vampire, called Steven – Ven, for short. Ven is convinced "something" is out to kill his brother but doesn't know why. He thinks it's Death, but all Death wants to do is make made, crazy love to Patrick… and she has to admit, Ven is pretty damn hot too.
But is Ven right? Is something after Patrick? Something malicious? Something evil? And if so, why?
So, ready for the beginning?
Death, The Vamp and His Brother
Lexxie Couper
Prologue

The Realm
Death looked at herself in the bathroom mirror and sighed. It had been way too long since she'd last been laid and she was horny.
She flicked a critical eye over her naked body. High round breasts, a narrow waist and smoothly curved hips. Long legs and firmly toned arms. Not a dot of cellulite in sight, not even on her inner thighs, the one place an immortal female being was likely to experience such a mortal affliction.
She looked good. Damn good. Not that anyone noticed. A millennia of traipsing around the world, claiming souls, severing life threads, in a long, body concealing, head covering cloak did little for her reputation as a hot babe. About the only being that had any idea what she really looked like was Father Time, and despite the old geezer's numerous advances and her escalating sexual frustration, she wasn't into necrophilia.
She sighed again and turned from the mirror. She couldn't stand around moping about her lack of sex life. She had work to do.
Instantly the iconic black cloak materialized, completely covering her body.
Death – or as she preferred to call herself in this millennia, Fred (she'd been a fan of The Flintstones since 1960) – scowled. With an angry wrinkle of her nose, the robe vanished, replaced instead with a pair of faded Levis, a snug Ramones t-shirt, six-inch stiletto boots and a New York Yankees cap. She didn't feel like conforming to the dress-code today. If the Powers had a problem with that They could stick it in Their metaphysical ears.
Her first Claim was in Sydney, Australia and be damned if she was going to stalk around in the Aussie summer sun in a stifling cloak, whether the Living could see her or not.
Killing the light, she left the bathroom and crossed her bedroom, throwing her scyth propped against the bedhead a quick look.
Nope. Not today.
A pair of sunglasses came to be in her hand, large, black, bug-like with two small diamond scythes embedded on the end of each rein.
Fred slipped them onto her face and grinned. She maybe sexually deprived and as horny as hell, but she looked good. And really, when a girl was going to work in a demanding, exhausting job, looking good was vital.
Even for Death.
Chapter One
"I. Don't. Care." Patrick Watkins ground his teeth. He turned from the sea-spray crusted window, clenching his binoculars in one hand and his cell phone in the other. Frustration made his blood boil. If his brother wasn't already dead, he'd kill him. "I'm not coming home. I have a job to do, Ven, and I'm not leaving the beach just cause you've got a bee in your bonnet."
Steven, Ven, Annoying Brother Incarnate, ground his teeth in return. Patrick could hear his older sibling's strong, blinding-white molars connect and press together through the phone. "When are you going to listen to me, Brother?" Ven asked, his normally deep voice unnaturally deeper. Whether because of anger, worry or midday, Patrick didn't know. Ven was usually asleep when the sun sat at its highest. Being up and in an argument probably brought the demon closer to the surface than usual. "It feels wrong. Let the other guards watch over the tourists. You're the boss. Delegate."
"Yes. I am the boss, Ven. Which means I can't just bugger off." Patrick turned back to the window, watching the thousands of swimmers – tourists and locals alike – enjoy a gorgeous summer's day at Bondi Beach. Out there in the crystal blue waves lurked danger. Sharks. Rips. Undertow. Blue-bottles… all waiting to catch a swimmer unawares, to bring pain, suffering, maybe even death. A lifesaver's worst enemy. Be damned if he was leaving those swimmers' fates to chance. His team was good, God knows Bluey had been swimming since birth, the senior lifeguard's rescue rate the second highest in the country, after his own, but – like Ven, Patrick had an uneasy itch in his gut. Unlike Ven, his sense of disquiet had nothing to do with a supposed attack from an unknown "thing".
He scanned the surf, studying a group of Japanese tourists bobbing ignorantly close to the beach's notorious south rip. Danger and death lurked everywhere in his job, he couldn't just pack it all in because his brother thought he was in danger. Besides, it was the middle of the day. What type of paranormal nasty attacked in the middle of the day? And on a busy beach, no less? He shook his head and lifted the mouthpiece closer to his face. "Sorry, Ven. I'm staying put. Go back to sleep and I'll call you when I get home."
"But-"
Patrick pulled the phone from his ear and flipped it shut, the last sound he heard from the connection a very pissed-off, very demonic growl. He sighed, the action turning into a wry chuckle. His brother needed to chill a bit. Fair dinkum, who in the hell would be coming after him? A simple lifeguard in Australia?
© 2008 Lexxie Couper
So there it is. The beginning. 24,000 words to go. What do you think?
[/et_pb_text][et_pb_text admin_label="Social Bar" global_module="335″ saved_tabs="all" background_layout="light" text_orientation="left" use_border_color="off" border_color="#ffffff" border_style="solid"] [dvk_social_sharing][et_bloom_inline optin_id="optin_1″] [/et_pb_text][/et_pb_column][et_pb_column type="1_3″][et_pb_sidebar admin_label="Sidebar" orientation="right" area="sidebar-1″ background_layout="light" remove_border="on" module_class="post-sidebar" saved_tabs="all" global_module="351″] [/et_pb_sidebar][/et_pb_column][/et_pb_row][/et_pb_section][et_pb_section admin_label="Section" global_module="218″ fullwidth="off" specialty="off" transparent_background="off" background_color="#1d1d1d" allow_player_pause="off" inner_shadow="off" parallax="off" parallax_method="off" padding_mobile="on" module_class="global-footer" make_fullwidth="off" use_custom_width="off" width_unit="on" make_equal="off" use_custom_gutter="off" custom_padding="|0px"][et_pb_row global_parent="218″ admin_label="Row" make_fullwidth="off" use_custom_width="off" width_unit="on" use_custom_gutter="off" padding_mobile="on" allow_player_pause="off" parallax="off" parallax_method="off" make_equal="off" column_padding_mobile="on" custom_padding="|75px"][et_pb_column type="1_3″][et_pb_text global_parent="218″ admin_label="Tweet With Lexxie" background_layout="dark" text_orientation="center" use_border_color="off" border_color="#ffffff" border_style="solid"]
Tweet With Lexxie
[/et_pb_text][et_pb_code global_parent="218″ admin_label="Twitter Juiz Code"][tweets username="lexxie_couper" nb="20″ avatar="1″ cache="3600″ transition="8″ delay="8″ links="1″][/et_pb_code][/et_pb_column][et_pb_column type="1_3″][et_pb_text global_parent="218″ admin_label="Logo" background_layout="light" text_orientation="center" use_border_color="off" border_color="#ffffff" border_style="solid"]
[/et_pb_text][/et_pb_column][et_pb_column type="1_3″][et_pb_text global_parent="218″ admin_label="Connect With Lexxie" background_layout="dark" text_orientation="center" use_border_color="off" border_color="#ffffff" border_style="solid"]
Connect With Lexxie
[/et_pb_text][et_pb_image global_parent="218″ admin_label="Divas Down Under" src="https://www.lexxiecouper.com/wp-content/uploads/2015/09/downunderdivas.jpg" show_in_lightbox="off" url="https://downunderdivas.wordpress.com/" url_new_window="on" animation="off" sticky="off" align="center" force_fullwidth="off" always_center_on_mobile="on" use_border_color="off" border_color="#ffffff" border_style="solid"] [/et_pb_image][et_pb_image global_parent="218″ admin_label="International Heat" src="https://www.lexxiecouper.com/wp-content/uploads/2015/09/internationalheat.png" show_in_lightbox="off" url="http://www.intlheat.com/" url_new_window="on" animation="off" sticky="off" align="center" force_fullwidth="off" always_center_on_mobile="on" use_border_color="off" border_color="#ffffff" border_style="solid"] [/et_pb_image][/et_pb_column][/et_pb_row][/et_pb_section]